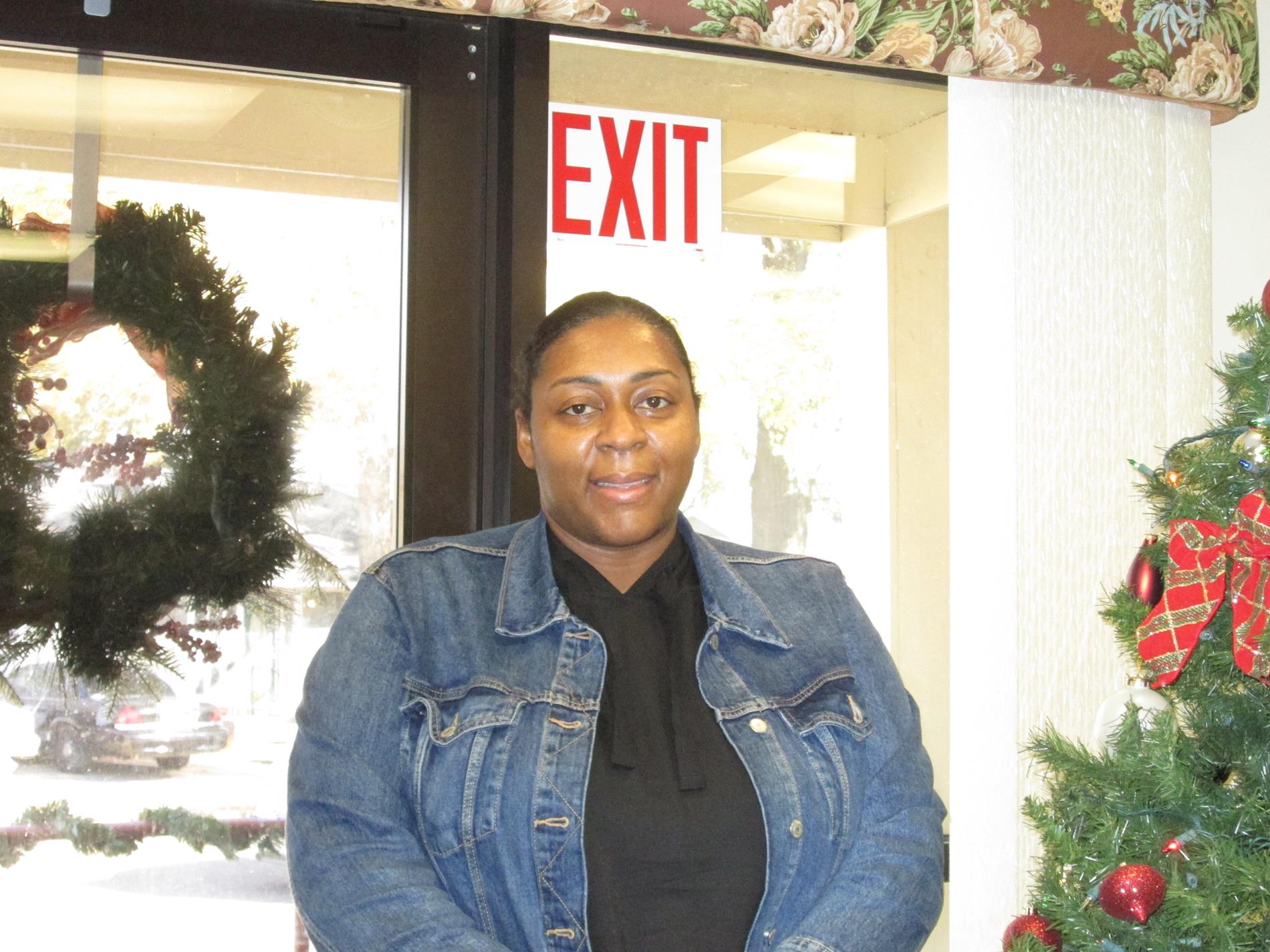 Leland resident Neshobya Wright was sworn in recently to serve a full-term as the Ward 4 School Board Trustee. Wright ran unopposed at the election held last November. She replaces the position of former Board Trustee Charles Patterson. "I was surprised that I ran unopposed, but am still looking forward to serving as a Board Trustee," said Wright. She attended Leland public schools K-12 and graduated in 2003. At Mississippi Valley State University, she studied health education and worked as a contract substitute teacher for both the Leland School District and Western Line School District. She has three children, two who are currenly in Page Moore Headstart here in Leland and one who is in Pre-K. "I know that some people feel like they have to move away when it's time for their children to start school because they believe other school districts are better, but I didn't want to do that. I thought about the people who can't move away. Instead, I decided to stay in Leland and do what I could to help those who are trying to keep our school district going in the right direction," said Wright. - Leland Progress LLC
Message from USDA- DON'T DISCARD YOUR P-EBT CARD!! Please do NOT throw away your P-EBT card, even if you have used all the current benefits. Additional benefits to eligible students may be issued on those same cards for the 2021-2022 school year, if approved by the USDA Food and Nutrition Service.
DISTRICT-WIDE MASK MANDATE- "Facemasks are required AT ALL TIMES."
The "All Kids Bike" curriculum will enhance the mobility and cycling skills of Prek- 1st grade students tremendously which is vital to motor skill development
."
- Jessie King, Superintendent
Above is the Parent/Stakeholder survey link for the Leland School District regarding the needs that the community will identify as they relate to the pandemic and schools reopening. The District is asking all parents to please take the survey. Thanks in advance.
Public Notice – Intent to Apply for STEAM 21st Century Community Learning Centers Grant
Leland Public School District, in partnership with CompuRecycling Center, intends to apply for the 21st Century Community Learning Centers Grant program to fund after-school and summer programming for Leland High School through the Mississippi Department of Education. These programs offer academic and enrichment activities to students. If you would like to provide feedback on the submission of the application or have any questions in regards to the STEAM 21st CCLC, you are invited to comment about the proposal at a meeting to be held on Zoom (Date to be announced)If awarded, CompuRecycling Center and Leland Public Schools District will release a similar message notifying the community that the grant has been awarded with a brief program synopsis. The associated evaluation reports will be available at CompuRecycling Center and Leland Public School District Office upon request. Parents, please complete the Parent Survey for the 21st CCLC to ensure we provide services that best help your children succeed. Students, please complete the Student Survey for the 21st CCLC to ensure we provide engaging activities that interest you.
Link to Parent Survey for STEAM 21st CCLC at Leland High School: https://www.surveymonkey.com/r/YQ2YNJK
Link to Student Survey for STEAM 21st CCLC at Leland High School: https://www.surveymonkey.com/r/YJGM9CP