LSP is offering Early Bird and Power After School Remediation to all students. Parents MUST sign their students up for the Tutorial classes.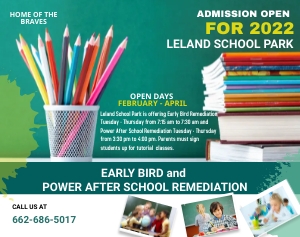 Suicide, Anxiety and Depression Prevention
You're not alone. Whether you have struggled with suicide and depression
or have lost a loved one because of it. There is help and support is available,
please reach out by calling the National Suicide Prevention Lifeline at
1-800-273-8255 (24 hours a day, 7 days a week).
Do you think school attendance matter?
EMSES winner peotry contest for Red Ribbon Week- Kynadi Feltson
Helping Build Strong Readers
Other Resources and Information